Usually every fourth Sunday of the month, September through April,
an Old-Time /Barn or Contra Dance is held at the historic
Barnacle State Park from 6:30 to 10 pm, right off the main street of legendary Coconut Grove.
The dance is the nicest venue in South Florida, an outdoor covered pavilion with a wood floor,
located right on Biscayne Bay. Each dance features a caller to instruct new dancers
and a live acoustic band. There is a snack table where dancers contribute snacks and goodies,
enjoyed at the break in the middle of the dance.
New for 2017
Dance continues indoors during summer months
at John Martins Pub Sunday evenings, May thru August
Optional Barnacle Family dance for parents to dance a few songs
with their children, with workshop and regular dancing to follow.
Contra dances have a long tradition of remaining low-key, welcoming of newcomers,
just for fun,informal and family friendly. The Park features an Historic House and Boat Building plus lots of open grass area for blankets and picnic tables.
There are several parking lots in Coconut Grove close to the Park.
Admission is only $10.
3495 Main Highway Coconut Grove, FL 33133 http://www.thebarnacle.org
Park Office 305-442-6866
2017 Sunday Jan 22
Sunday Feb 26
March 26
April 24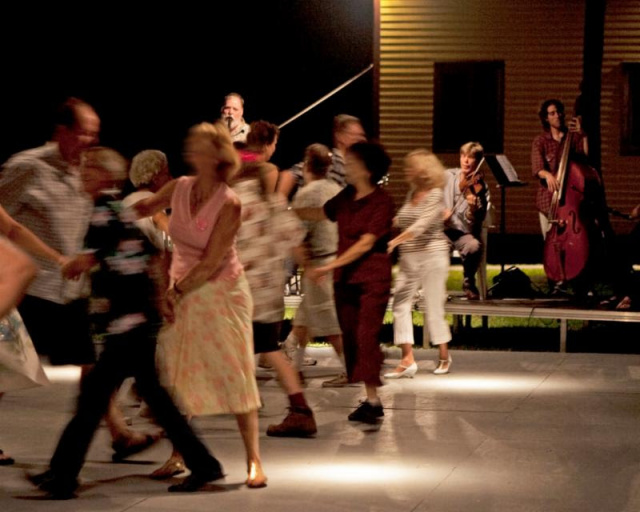 Ongoing dances in Broward and Boca (see next page in menu) Note: In case of stormy weather the Dance may relocate to
John Martin'S Irish Pub and Restaurant
253 Miracle Mile Coral Gables, 10 min from Park PH 305 445-3777
lively acoustic music by Cornbread Dance Band
https://www.facebook.com/cornbreaddanceband/
Other cool Park Events are listed on The Barnacle website:
For more information:
Dance Hosts Patrick and Anita Mason 954-431-0690, 954-260-0938 email customsports@bellsouth.net
Caller, Hospitality, and Band Scheduling: Ricky Sill coordinator
Check out Barnacle and Broward contra dance pics on Facebook's Cornbread Dance Band page and "like us"