NOTE:
2017 Barnacle Park Dance season Suspended pending repairs to Pavilion
We dance 2-5 pm select Sunday afternoons in Hollywood at the Women's Club
see updated calendar next dance Page
September thru April Old-Time/Barn or Contradances
are usually held at the historic Barnacle State Park from 6:30 to 10 pm,
right off the main street of Coconut Grove.The dance is the only
outdoor venue in South Florida, a covered pavilion with wood floor
on Biscayne Bay.
All dances have a dance review and caller Anita Mason to coach
new dancers, plus a live acoustic dance band, Cornbread,to
provide a foot-stomping beat. As a community event, dancers
may contribute snacks and goodies, enjoyed at the break.
More info? call/text Dance Hosts Patrick and Anita Mason 954-431-0690
954-260-0938 email customsports@bellsouth.net
The Barnacle Park features an Historic House with guided tours and plus lots of open grass area for blankets and picnic tables.There are several parking lots in Coconut Grove close to the Park. Admission is $10.
3495 Main Highway Coconut Grove, FL 33133 http://www.thebarnacle.org
Park Office 305-442-6866
Alternate Miami dance site added in 2017
per dancers requests-- Dancing continued May thru August
Dance and dine indoors during summer months and rainy days
John Martin's Restaurant and Pub
253 Miracle Mile, Coral Gables, Fl, 33134, upstairs banquet room.
dance at Miami's oldest Irish pub, then stay for dinner and...
phone 305-445-3777
Parking Garage right across the street on Aragon Avenue, 1 block north
Irish Proverb
"There are no strangers here, only friends we haven't met yet"
Our social dances keep the tradition of welcoming newcomers.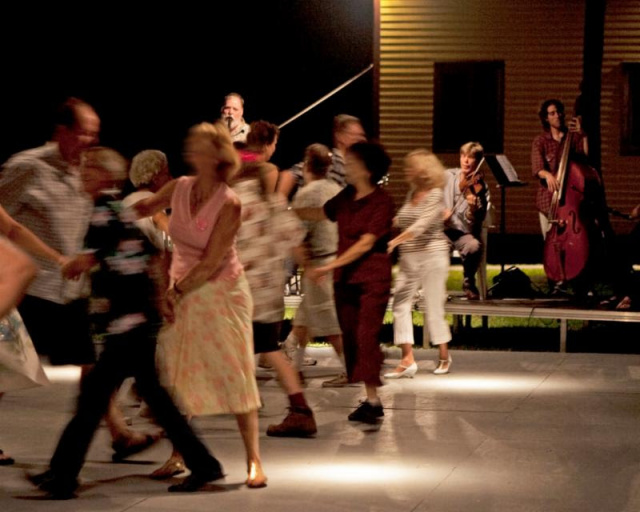 Ongoing dances in Broward and Boca (see next page in menu) Note: In case of stormy weather the Barnacle Dances may relocate to
John Martin'S Irish Pub and Restaurant
253 Miracle Mile Coral Gables, 10 min from Park PH 305 445-3777
lively acoustic music by Cornbread Dance Band
https://www.facebook.com/cornbreaddanceband/
Other cool Park Events are listed on The Barnacle website:
For more information:
Dance Hosts Patrick and Anita Mason 954-431-0690, 954-260-0938 email customsports@bellsouth.net
Caller, Hospitality, and Band Scheduling: Ricky Sill coordinator
Check out Barnacle and Broward contra dance pics on Facebook's Cornbread Dance Band page and "like us"